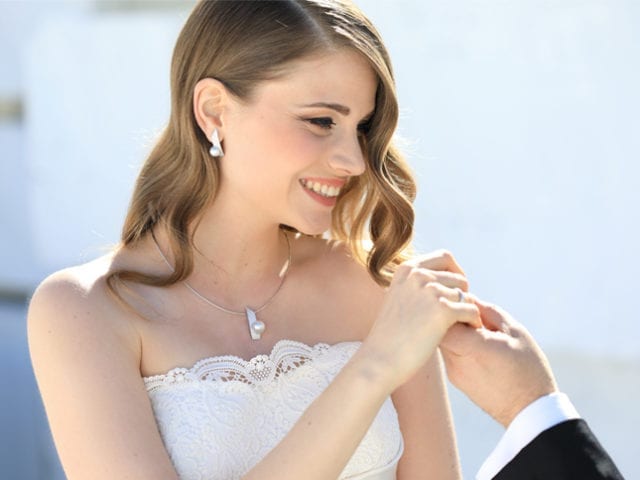 Wedding exhibition throughout February in our matrimonial jewelry store in Schenna (near Meran/Merano).
We proudly present the brand new hand-crafted wedding ring collection from TIROLER GOLDSCHMIED. We will show you also wedding rings from the MEISTER Manufactory, which we exclusively sell in South Tyrol/Italy.
Choose your wedding rings from over 100 models.
Laser engraving on the premises
We can permanently fix your personal feelings and unforgettable moments for you by means of engraving. A ring with engraving – be it a wedding band, friendship ring, engagement ring, etc. – is an individual sign of a close personal connection. Your personal handwriting, small works of art like a finger print or a romantic miniature declaration of love can be precisely engraved by laser.
Special weekend 17th to 18th February 2018
On this weekend you can discover latest wedding-trends and get ideas for the very important day. You will expect a group exhibition with our partners in the field wedding dresses, men's suits, floral creations, catering, photography, make-up etc. Everything for the most beautiful day of your life. Business hours: 10 am to 5 pm.
The wedding exhibition is open throughout February 2018 in our matrimonial jewelry store in Schenna (near Meran/Merano) during our business hours.