Rare, exotic plants enthrall us. We love to embark on a little adventure and explore flora and fauna.
Mother Nature is perfect. It is a source of inspiration for all that man can come up with. Marvel at rings, earrings, necklaces and bracelets inspired by nature.
Roam the Garden of Eden with us and indulge in paradisiac jewelry.
The turquoise jewelry by LA PREZIOSA has an exotic sparkle. Finely wrought hand-made designs from our Tiroler Goldschmied studio.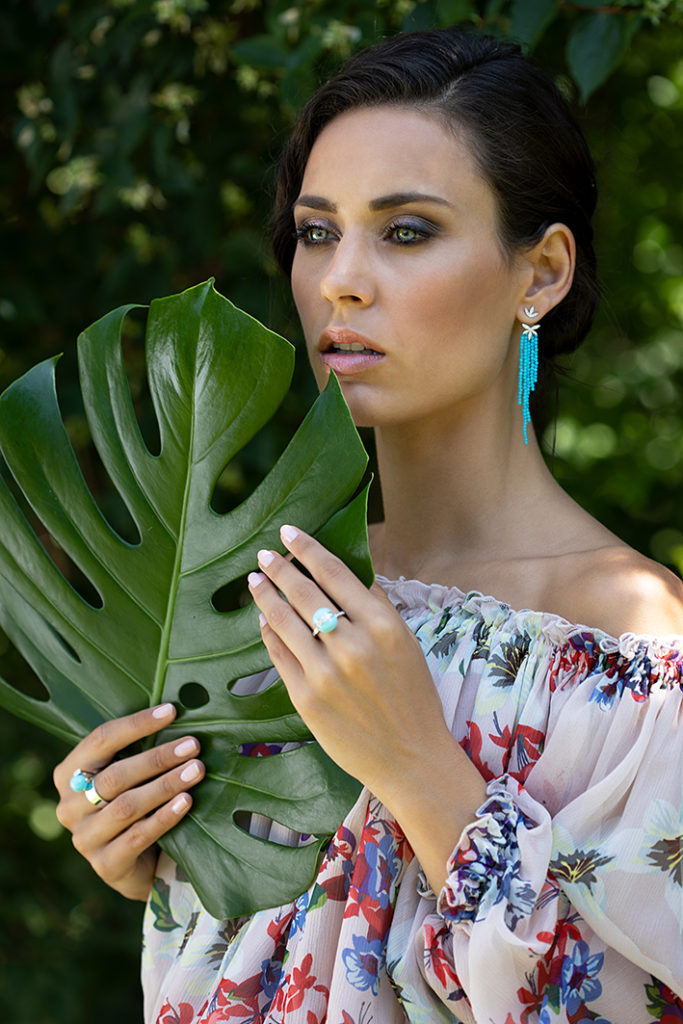 Visit our stores in Dorf Tirol, Schenna and Meran in South Tyrol or browse our online store!
Trendy jewelry from our jewelry blog by jewelry blogger Manuela Gamper
Register for our newsletter for valuable tips and trends and receive a 10% off coupon code for our online store.