As a Welcome Magazine exclusive, Nadia Tschenett will present current trends directly from the international runways.
After six years in the fashion department of the German ELLE magazine, the Merano native has been working at LOEWS, the leading PR agency in the haute couture business in Germany. As Unit Director, she headed the fashion budget of Burberry and Jil Sander. Since her return to South Tyrol, Nadia works as a consultant to the well-known retailer Oberrauch Zitt, the DIMITRI brand and the new talent Internodiciotto. Her activity focusses on the organization of events, styling and the creation of professional photo shoots.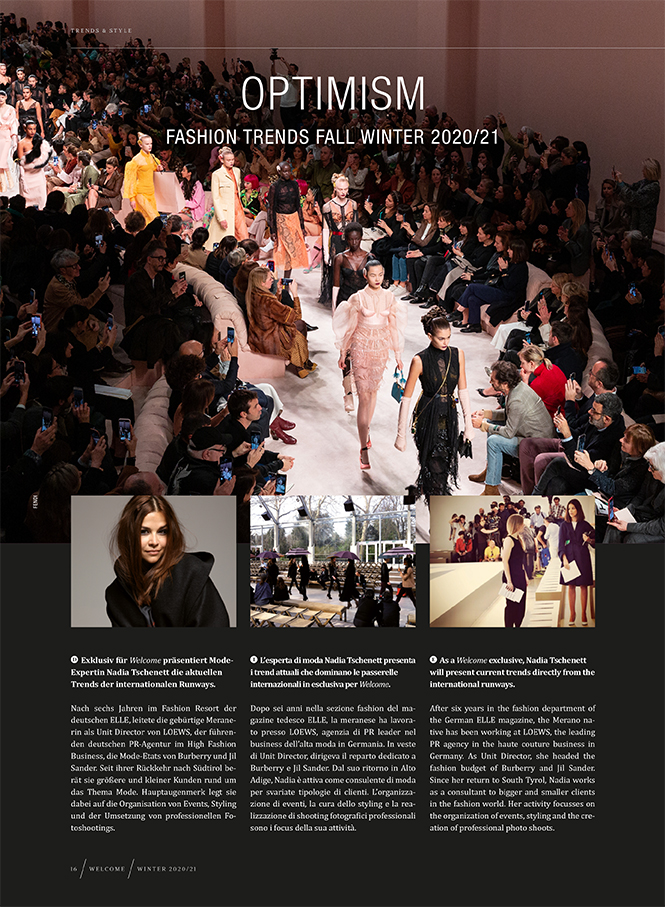 T H E N E W S U I T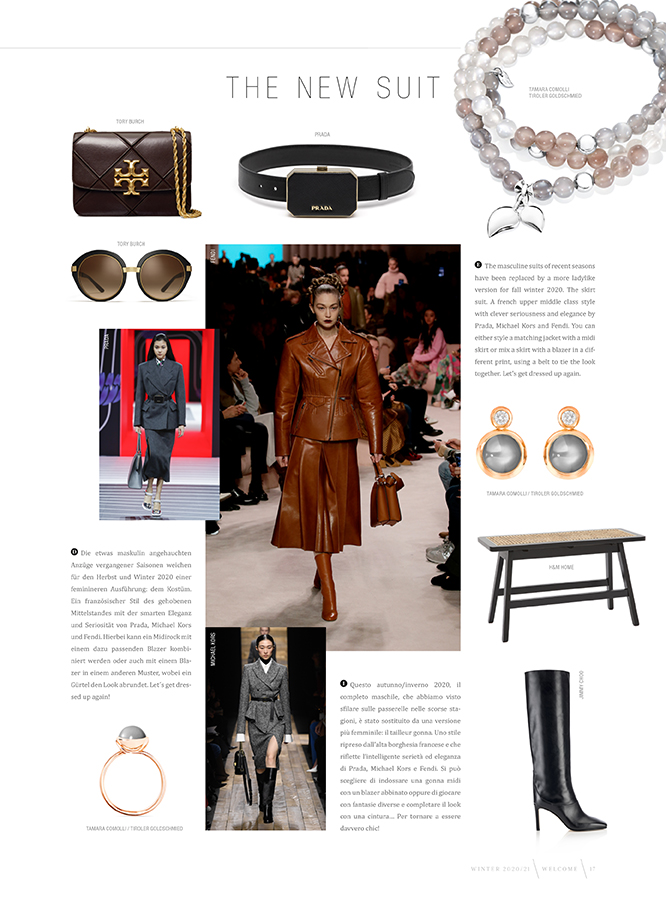 The masculine suits of recent seasons have been replaced by a more ladylike version for fall winter 2020-2021. The skirt suit. A french upper middle class style with clever seriousness and elegance by Prada, Michael Kors and Fendi. You can either style a matching jacket with a midi skirt or mix a skirt with a blazer in a different print, using a belt to tie the look together. Let's get dressed up again.
T H E K N I T F I T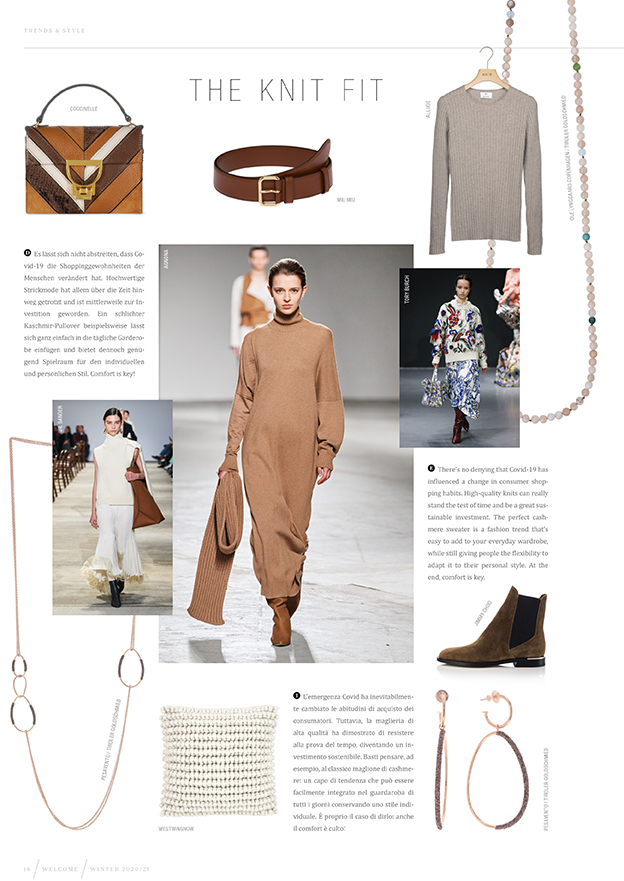 There's no denying that Covid-19 has influenced a change in consumer shopping habits. High-quality knits can really stand the test of time and be a great sustainable investment. The perfect cashmere sweater is a fashion trend that's easy to add to your everyday wardrobe, while still giving people the flexibility to adapt it to their personal style. At the end, comfort is key.
E X T R E M E F R I N G I N G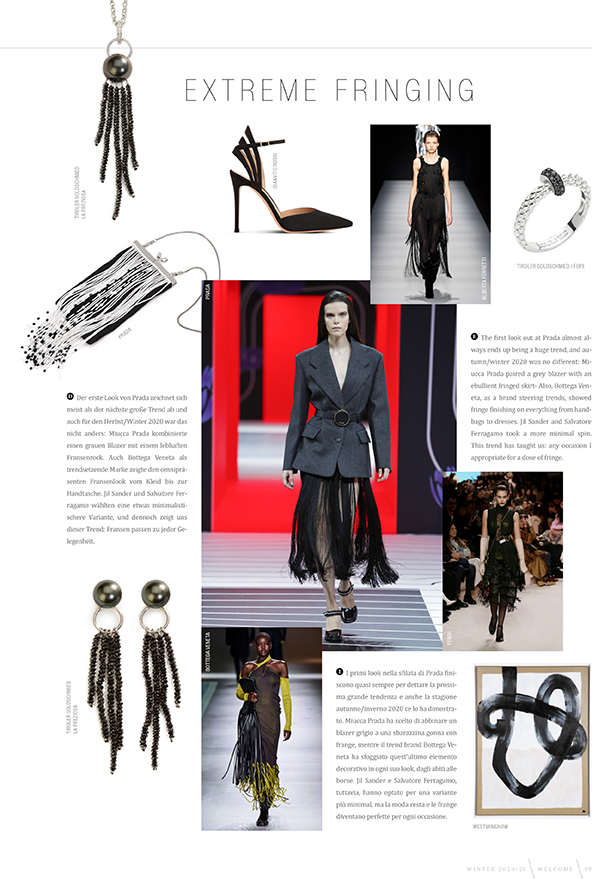 The first look out at Prada almost always ends up being a huge trend, and autumn/ winter 2020-2021 was no different: Miucca Prada paired a grey blazer with an ebullient fringed skirt- Also, Bottega Veneta, as a brand steering trends, showed fringe finishing on everything from handbags to dresses. Jil Sander and Salvatore Ferragamo took a more minimal spin. This trend has taught us: any occasion I appropriate for a dose of fringe.
Here you can read the brand new edition of the Welcome-Magazin. Happy reading!
Visit our stores in Dorf Tirol, Schenna and Meran in South Tyrol or browse our online store!
Trendy jewelry from our jewelry blog by jewellery blogger Manuela Gamper.
Register for our newsletter for valuable tips and trends and receive a 10% off coupon code for our online store.