Oh, what a feeling!
Silky fabrics and delicate jewelry caress your skin.
Marvel at the picturesque beauty of the jewelry we selected for you – we present our new products staged like Renaissance paintings.
Our "Mona Lisa" wears the gorgeous BLUE OCEAN LA PREZIOSA earrings made of 18 kt white gold, blue chalcedony and delicate brilliant chains. Our model wears the matching BLUE OCEAN ring with two memory rings.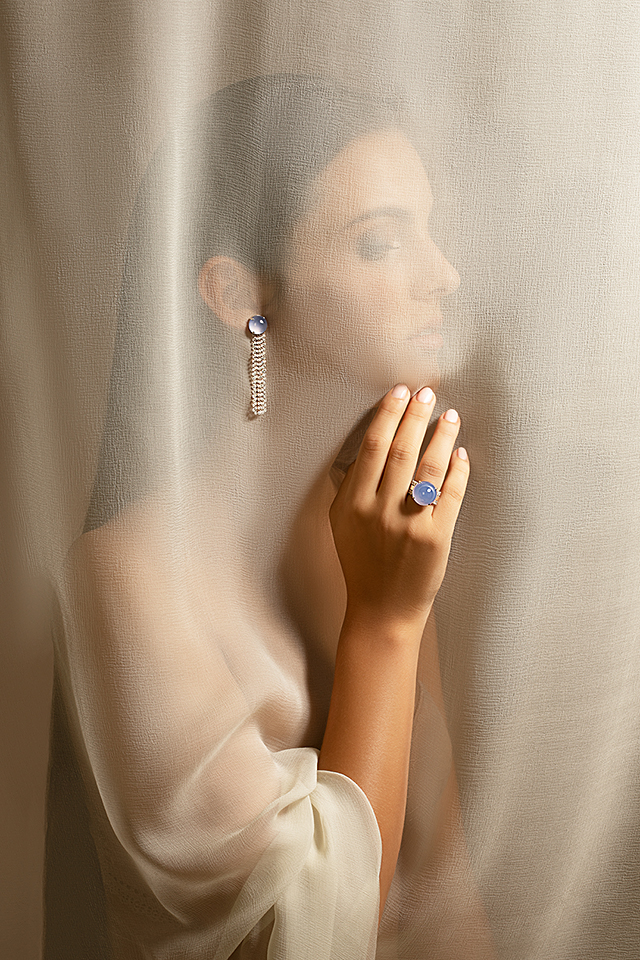 Rembrandt says hello! Elegant LA PREZIOSA earrings made from 18 kt rose gold, mandarin garnet and carefully carved jade sparkling thanks to the embedded brilliants. Our model wears the matching rough diamond necklace with a mandarin garnet. Expertly hand-crafted in our Tiroler Goldschmied studio.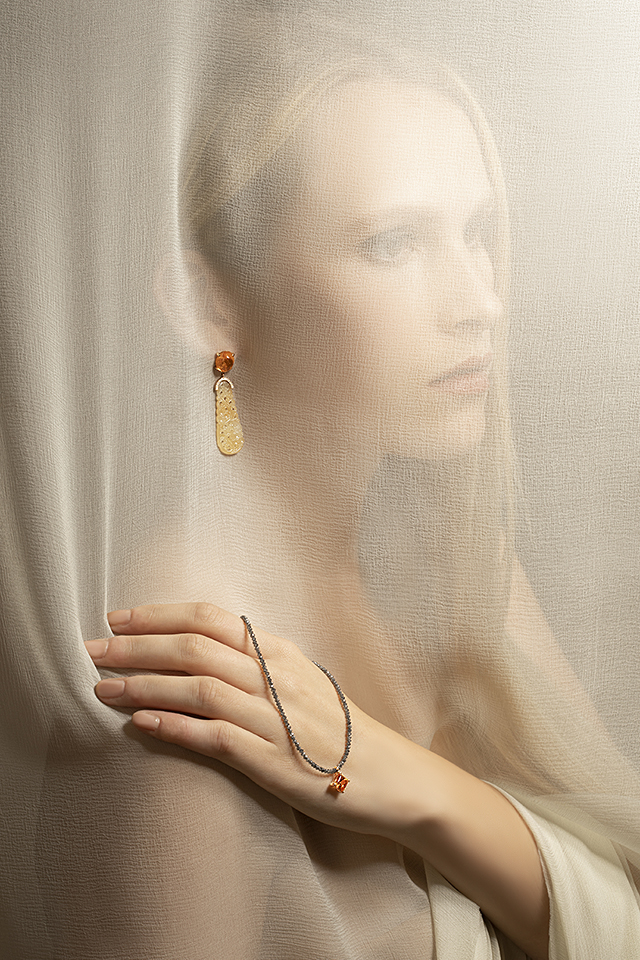 Our FOPE jewelry caresses both fabric and skin in bewitching beauty.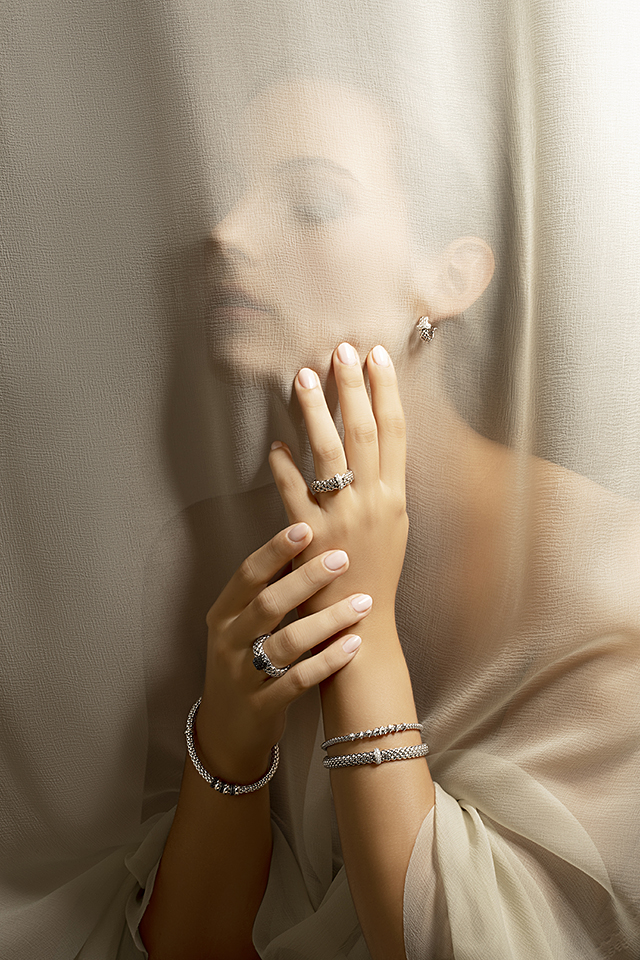 Our ALLEGRETTO jewelry dances delicately around your arm and graciously adorns your hand.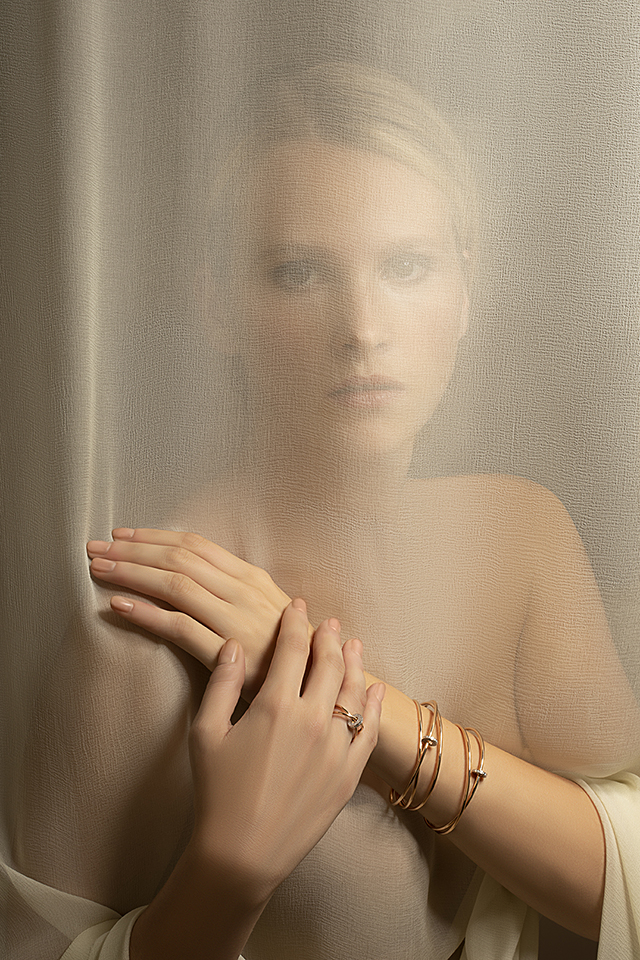 The "Girl with the Pearl Earring" presents a sophisticated combination of a memory ring, a solitaire and an Alpine ring with a matching pendant resembling a mountain range. Designs by the jewelry manufacture SCHMUCK.WERK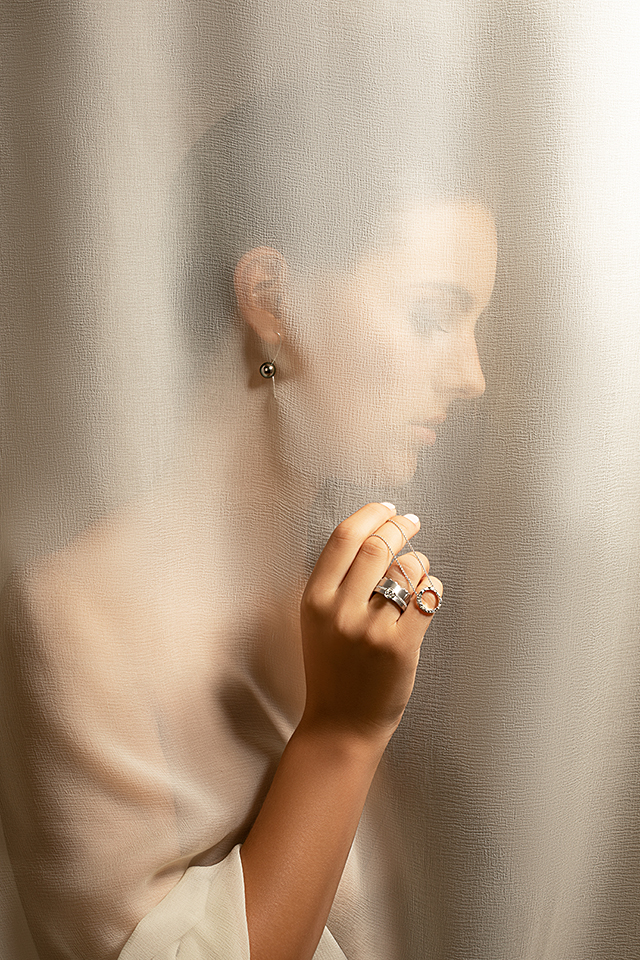 OLE LYNGGAARD COPENHAGEN jewelry transfers nature onto the canvas of emotions.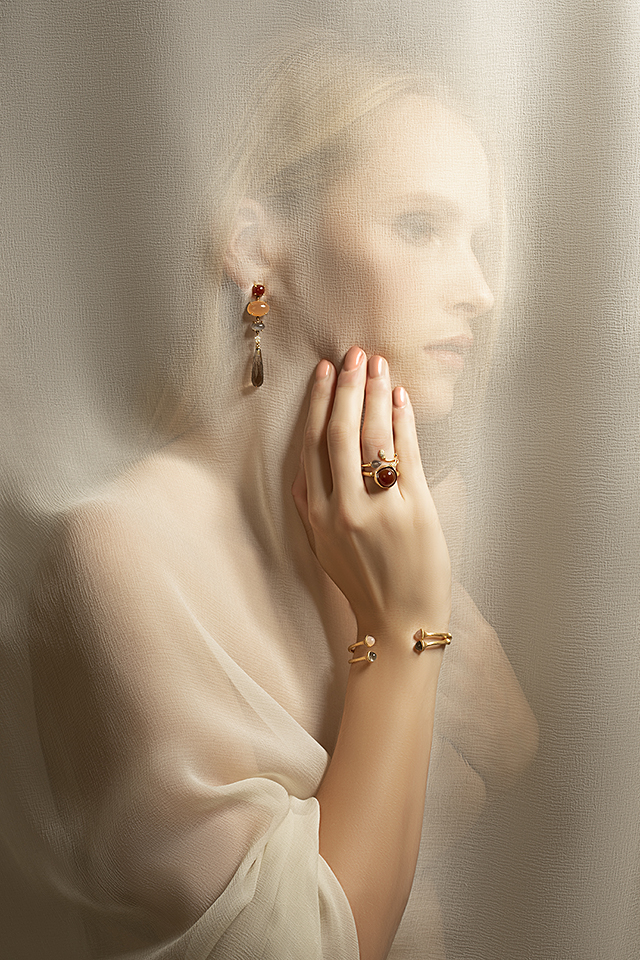 Visit our stores in Dorf Tirol, Schenna and Meran in South Tyrol or browse our online store!
Trendy jewelry from our jewelry blog by jewellery blogger Manuela Gamper.
Register for our newsletter for valuable tips and trends and receive a 10% off coupon code for our online store.