As a Welcome Magazine exclusive, Nadia Tschenett will present current trends directly from the international runways.
After six years in the fashion department of the German ELLE magazine, the Merano native has been working at LOEWS, the leading PR agency in the haute couture business in Germany. As Unit Director, she headed the fashion budget of Burberry and Jil Sander. Since her return to South Tyrol, Nadia works as a consultant to the well-known retailer Oberrauch Zitt, the DIMITRI brand and the new talent Internodiciotto. Her activity focusses on the organization of events, styling and the creation of professional photo shoots.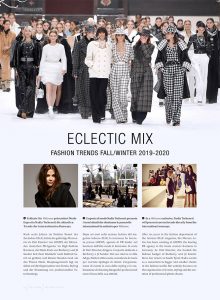 S O B O U R G E O I S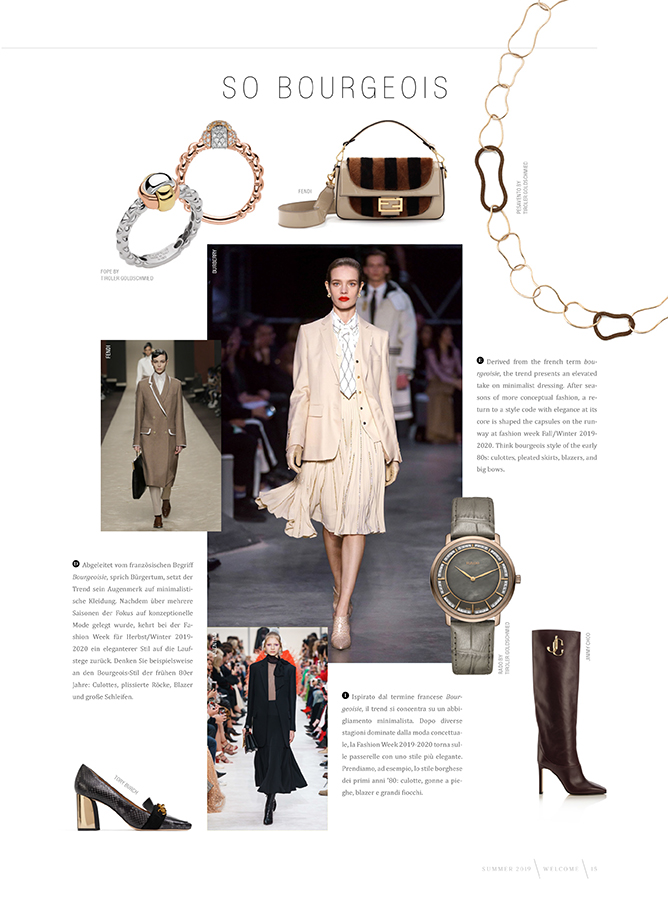 Derived from the french term bourgeoisie, the trend presents an elevated take on minimalist dressing. After seasons of more conceptual fashion, a return to a style code with elegance at its core is shaped the capsules on the runway at fashion week Fall/Winter 2019- 2020. Think bourgeois style of the early 80s: culottes, pleated skirts, blazers, and big bows.
C A P E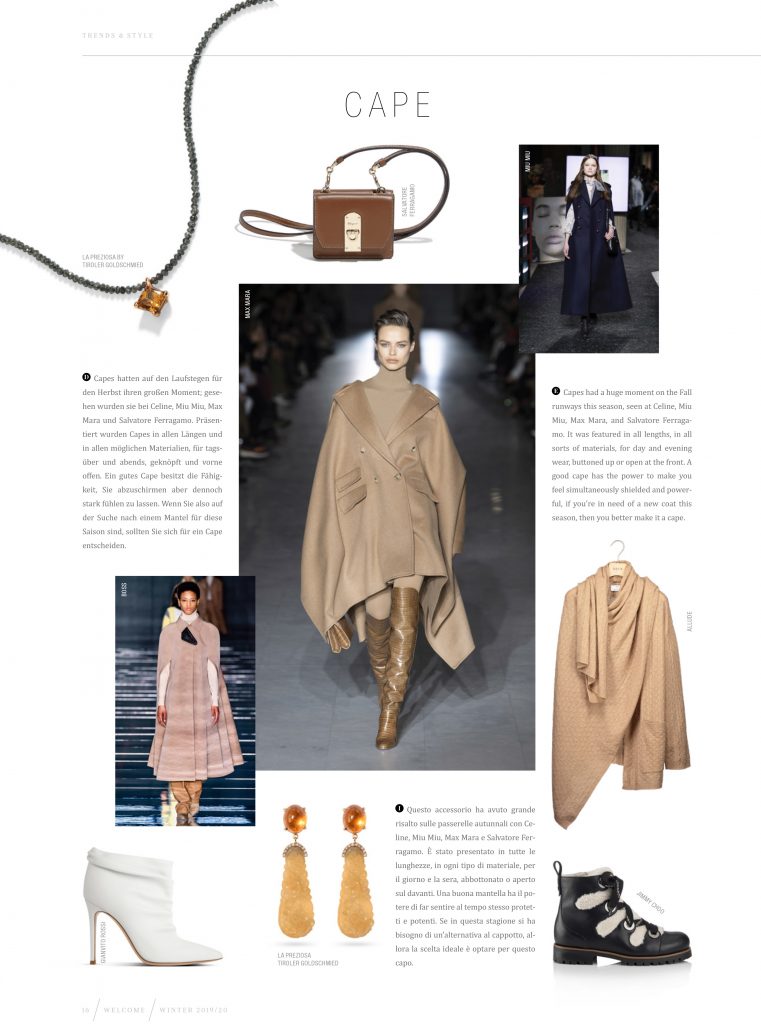 Capes had a huge moment on the Fall runways this season, seen at Celine, Miu Miu, Max Mara, and Salvatore Ferragamo. It was featured in all lengths, in all sorts of materials, for day and evening wear, buttoned up or open at the front. A good cape has the power to make you feel simultaneously shielded and powerful, if you're in need of a new coat this season, then you better make it a cape.
N E O N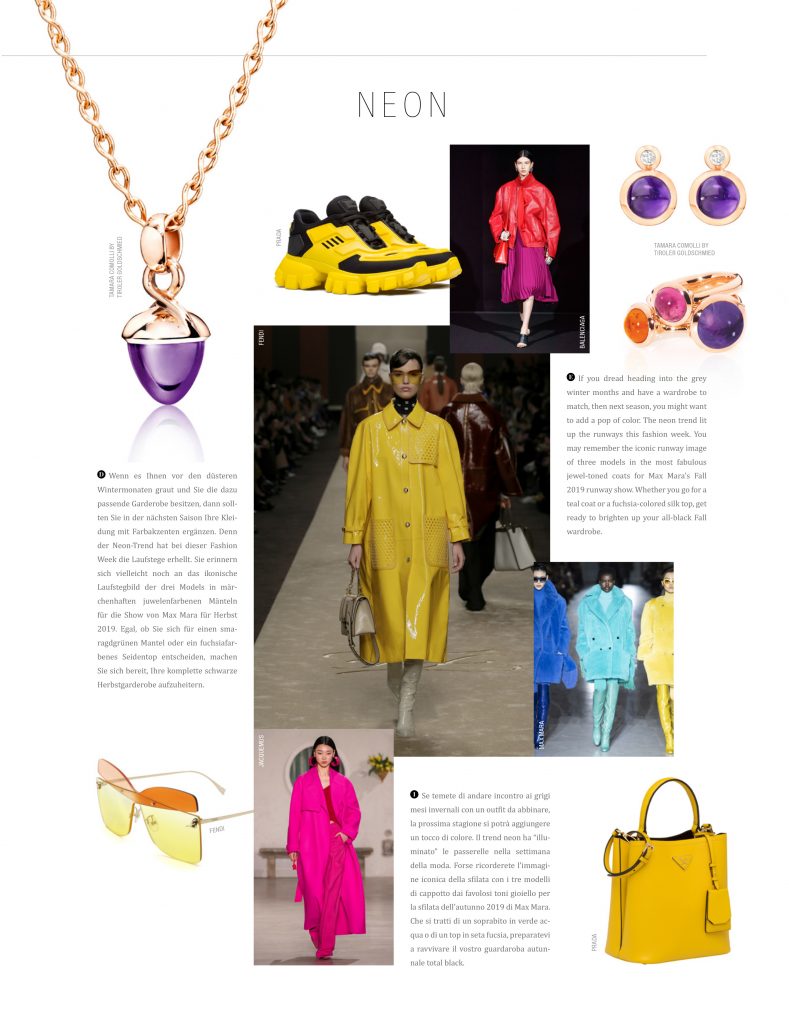 If you dread heading into the grey winter months and have a wardrobe to match, then next season, you might want to add a pop of color. The neon trend lit up the runways this fashion week. You may remember the iconic runway image of three models in the most fabulous jewel-toned coats for Max Mara's Fall 2019 runway show. Whether you go for a teal coat or a fuchsia-colored silk top, get ready to brighten up your all-black Fall wardrobe.
Here you can read the brand new edition of the Welcome-Magazin. Happy reading!