As a Welcome Magazine exclusive, Nadia Tschenett will present current trends directly from the international runways.
After six years in the fashion department of the German ELLE magazine, the Merano native has been working at LOEWS, the leading PR agency in the haute couture business in Germany. As Unit Director, she headed the fashion budget of Burberry and Jil Sander. Since her return to South Tyrol, Nadia works as a consultant to the well-known retailer Oberrauch Zitt, the DIMITRI brand and the new talent Internodiciotto. Her activity focusses on the organization of events, styling and the creation of professional photo shoots.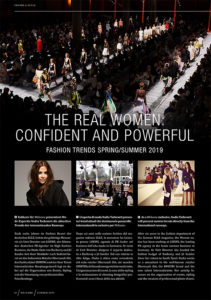 A L L T H E B E I G E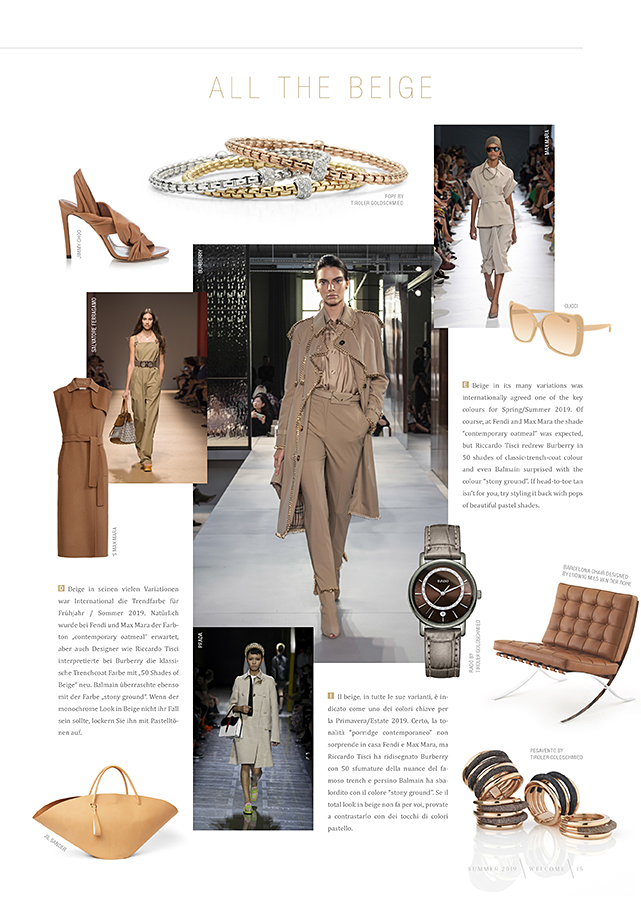 Beige in its many variations was internationally agreed one of the key colours for Spring/Summer 2019. Of course, at Fendi and Max Mara the shade "contemporary oatmeal" was expected, but Riccardo Tisci redrew Burberry in 50 shades of classic-trench-coat colour and even Balmain surprised with the colour "stony ground". If head-to-toe tan isn't for you, try styling it back with pops of beautiful pastel shades.
F R U I T Y S U I T I N G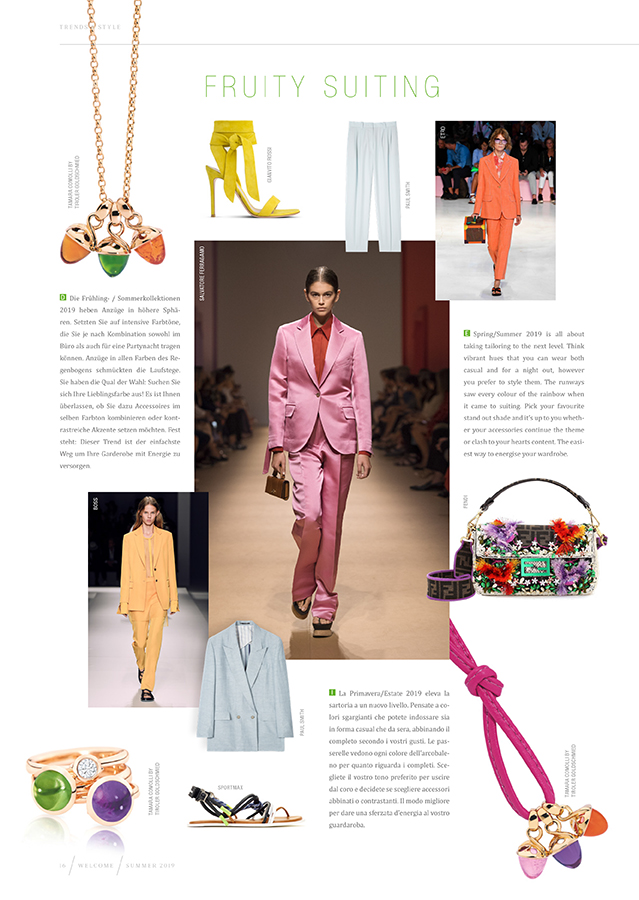 Spring/Summer 2019 is all about taking tailoring to the next level. Think vibrant hues that you can wear both casual and for a night out, however you prefer to style them. The runways saw every colour of the rainbow when it came to suiting. Pick your favourite stand out shade and it's up to you whether your accessories continue the theme
or clash to your hearts content. The easiest way to energise your wardrobe.
P O L K A D O T S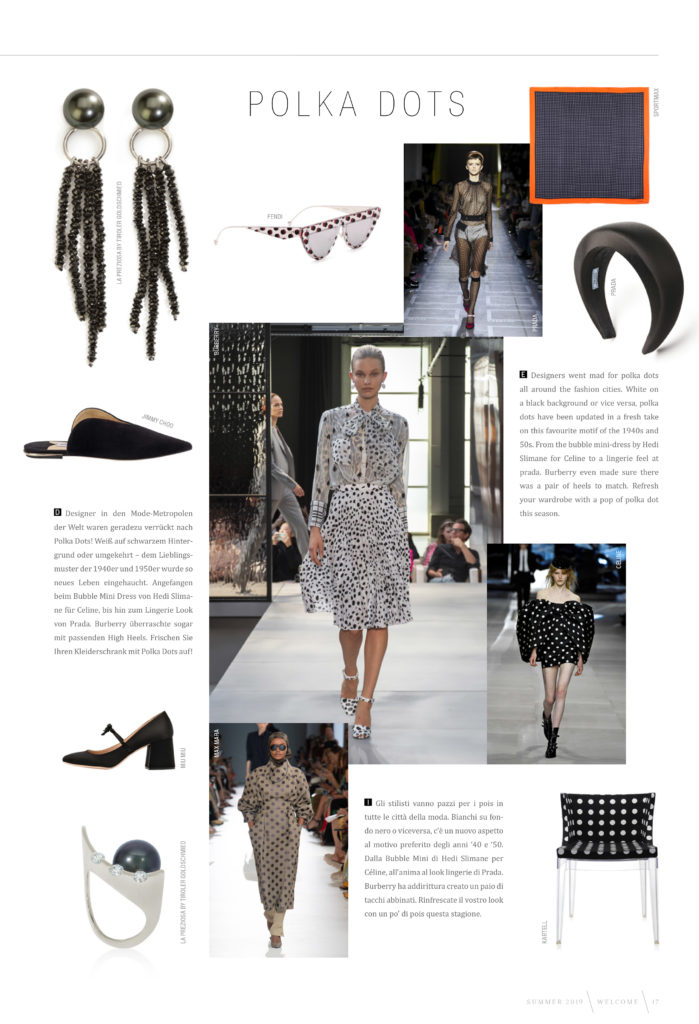 Designers went mad for polka dots all around the fashion cities. White on a black background or vice versa, polka
dots have been updated in a fresh take on this favourite motif of the 1940s and 50s. From the bubble mini-dress by Hedi Slimane for Celine to a lingerie feel at prada. Burberry even made sure there was a pair of heels to match. Refresh your wardrobe with a pop of polka dot this season.
Here you can read the brand new edition of the Welcome-Magazin. Happy reading!