Fashion Trends Summer 2022
As a Welcome Magazine exclusive, Nadia Tschenett will present current trends directly from the international runways.
After six years in the fashion department of the German ELLE magazine, the Merano native has been working at LOEWS, the leading PR agency in the haute couture business in Germany. As Unit Director, she headed the fashion budget of Burberry and Jil Sander. Since her return to South Tyrol, Nadia works as a consultant to the well-known retailer Oberrauch Zitt, the DIMITRI brand and the new talent Internodiciotto. Her activity focusses on the organization of events, styling and the creation of professional photo shoots.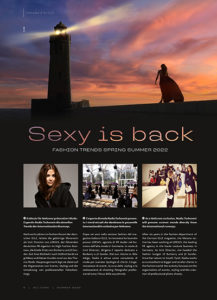 T H E B R A – A S – A – S H I R T – T R E N D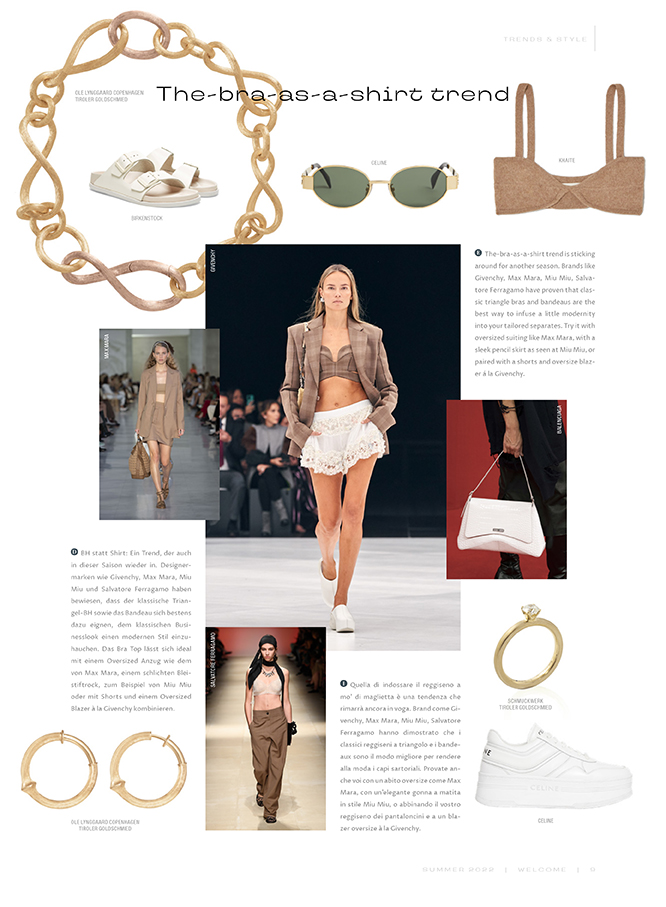 The-bra-as-a-shirt trend is sticking around for another season. Brands like Givenchy, Max Mara, Miu Miu, Salvatore Ferragamo have proven that classic triangle bras and bandeaus are the best way to infuse a little modernity into your tailored separates. Try it with oversized suiting like Max Mara, with a sleek pencil skirt as seen at Miu Miu, or paired with a shorts and oversize blazer á la Givenchy.
L E T T H E R E B E S T R I P E S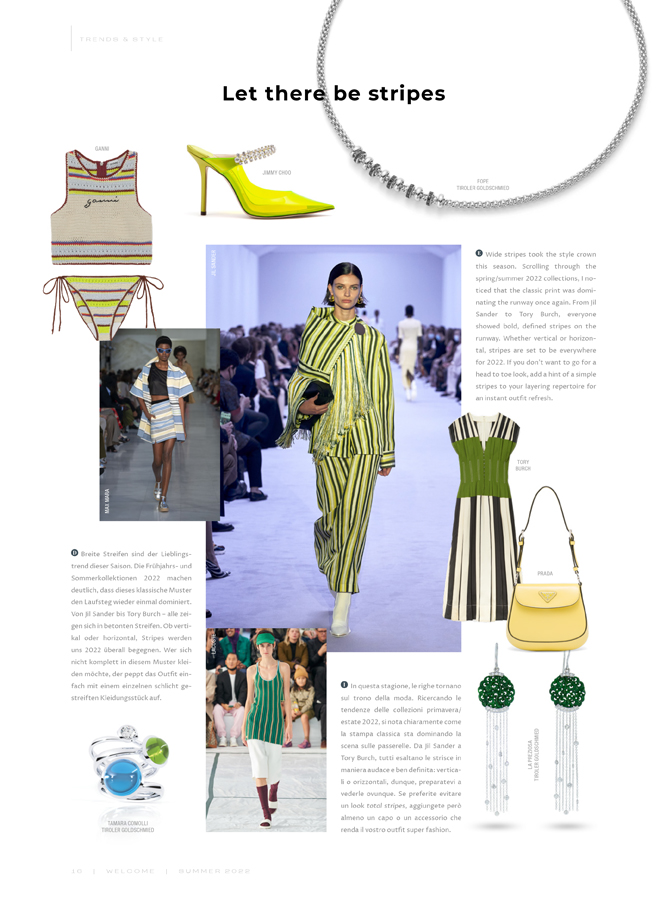 Wide stripes took the style crown this season. Scrolling through the spring/summer 2022 collections, I noticed that the classic print was dominating the runway once again. From Jil Sander to Tory Burch, everyone showed bold, defined stripes on the runway. Whether vertical or horizontal, stripes are set to be everywhere for 2022. If you don't want to go for a head to toe look, add a hint of a simple stripes to your layering repertoire for an instant outfit refresh.
T H E M I N I C O M E B A C K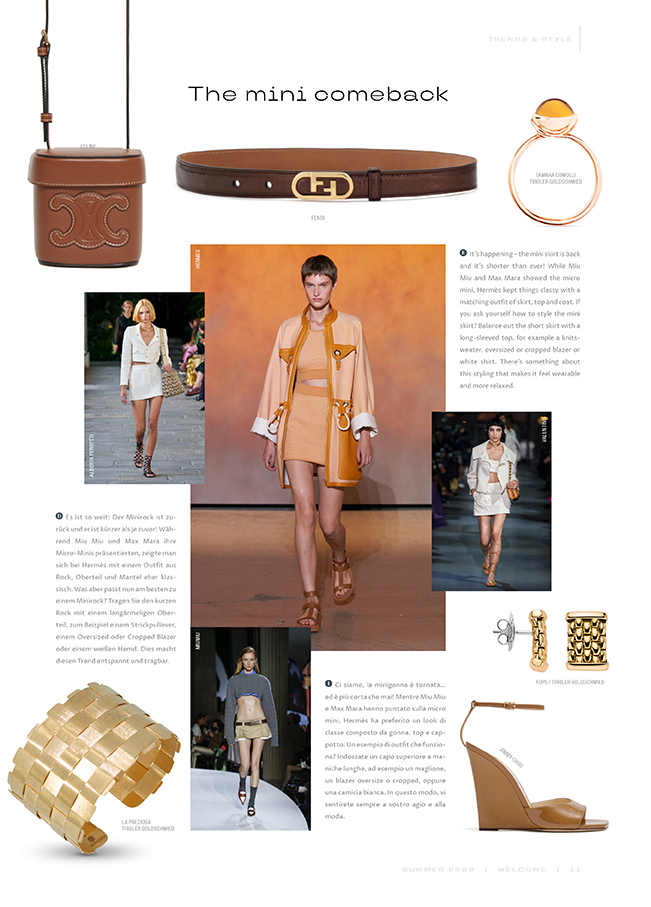 It's happening – the mini skirt is back and it's shorter than ever! While Miu Miu and Max Mara showed the micro mini, Hermès kept things classy with a matching outfit of skirt, top and coat. If you ask yourself how to style the mini skirt? Balance out the short skirt with a long-sleeved top, for example a knitsweater, oversized or cropped blazer or white shirt. There's something about this styling that makes it feel wearable and more relaxed.
Here you can read the brand new edition of the Welcome-Magazin. Happy reading!
Visit our stores in Dorf Tirol, Schenna, Meran, Quellenhof Luxury Resort in South Tyrol and Rottach-Egern at Tegernsee in Germany or browse our online store!
Register for our newsletter for valuable tips and trends and receive a 10% off promo code for your next purchase in our online store.