As a Welcome Magazine exclusive, Nadia Tschenett will present current trends directly from the international runways.
After six years in the fashion department of the German ELLE magazine, the Merano native has been working at LOEWS, the leading PR agency in the haute couture business in Germany. As Unit Director, she headed the fashion budget of Burberry and Jil Sander. Since her return to South Tyrol, Nadia works as a consultant to the well-known retailer Oberrauch Zitt, the DIMITRI brand and the new talent Internodiciotto. Her activity focusses on the organization of events, styling and the creation of professional photo shoots.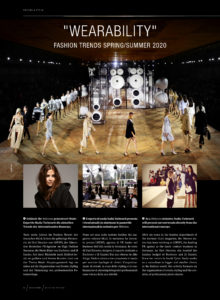 T R O P I C A L N I G H T S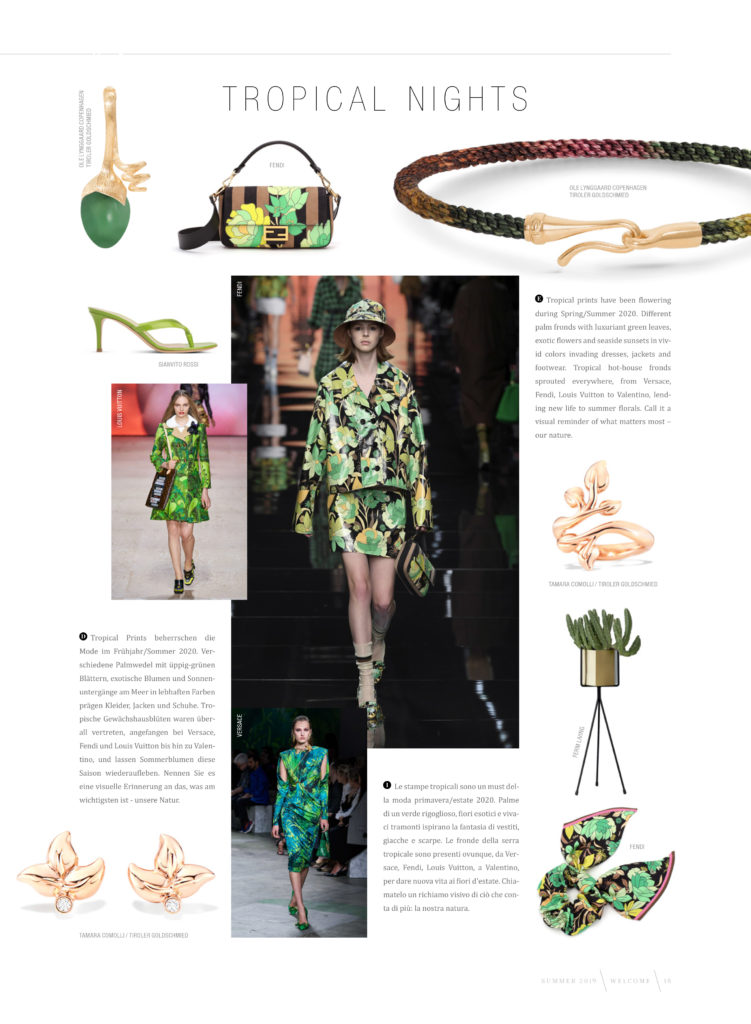 Tropical prints have been flowering during Spring/Summer 2020. Different palm fronds with luxuriant green leaves, exotic flowers and seaside sunsets in vivid colors invading dresses, jackets and footwear. Tropical hot-house fronds sprouted everywhere, from Versace, Fendi, Louis Vuitton to Valentino, lending new life to summer florals. Call it a visual reminder of what matters most – our nature.
S U I T S, S U I T S, S U I T S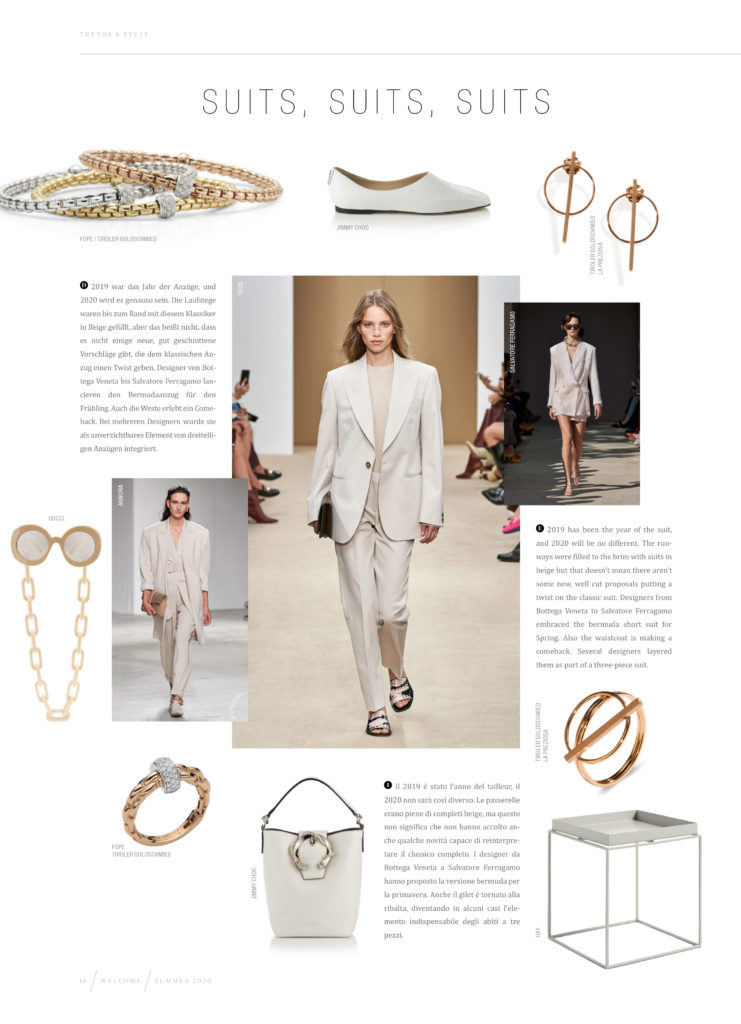 2019 has been the year of the suit, and 2020 will be no different. The runways were filled to the brim with suits in beige but that doesn't mean there aren't some new, well cut proposals putting a twist on the classic suit. Designers from Bottega Veneta to Salvatore Ferragamo embraced the bermuda short suit for Spring. Also the waistcoat is making a comeback. Several designers layered them as part of a three-piece suit.
G E T S H I R T Y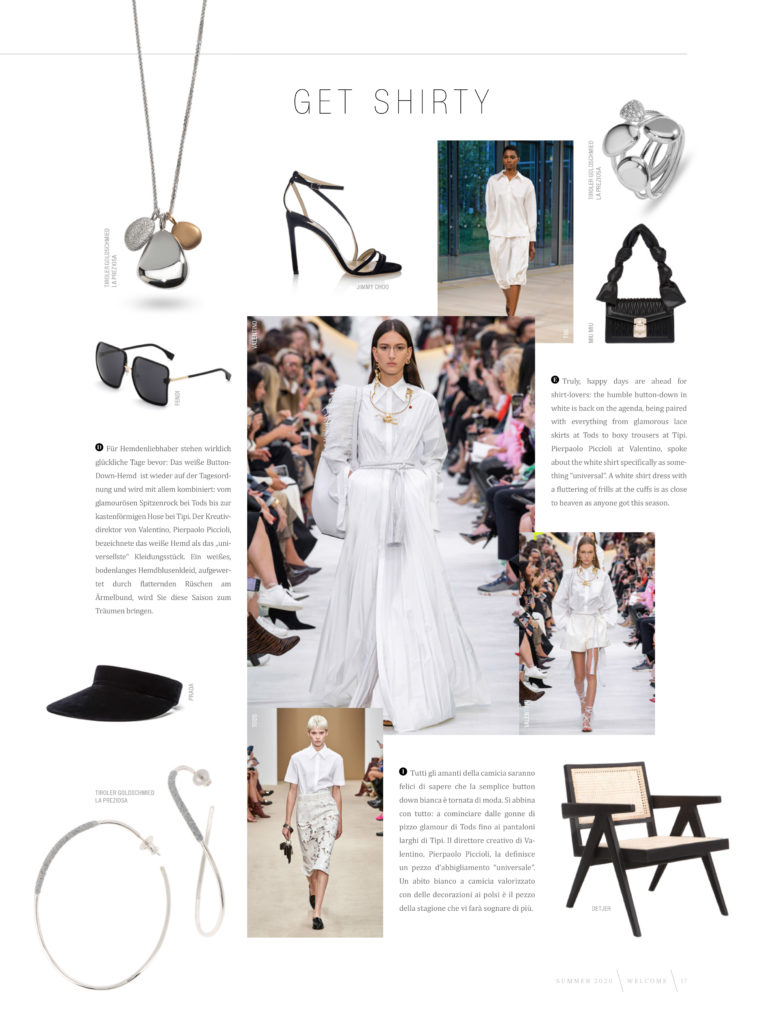 Truly, happy days are ahead for shirt-lovers: the humble button-down in white is back on the agenda, being paired with everything from glamorous lace skirts at Tods to boxy trousers at Tipi. Pierpaolo Piccioli at Valentino, spoke about the white shirt specifically as something "universal". A white shirt dress with a fluttering of frills at the cuffs is as close to heaven as anyone got this season.
Here you can read the brand new edition of the Welcome-Magazin. Happy reading!
Visit our stores in Dorf Tirol, Schenna and Meran in South Tyrol or browse our online store!
Trendy jewelry from our jewelry blog by jewellery blogger Manuela Gamper.
Register for our newsletter for valuable tips and trends and receive a 10% off coupon code for our online store.